I would like to introduce you to Marilyn Gonzalez who is a stay at home mom that has two beautiful girls. She says that they are her inspiration and her toughest critics. Marilyn has been crafting since she was a little girl and loves working with her hands, creating something new. She opened her Etsy shop in May of this year.
Kreation's by Marilyn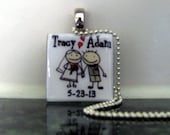 I love Marilyn's glass tile pendants ~ she personalizes them or you can pick out one that she has already made. They make wonderful gifts for bridesmaids, friends, family or yourself and they come beautifully packaged and ready for gift giving.
I love this one for a mom to be.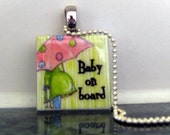 Or this one could be for your Maid of Honor
or your bridesmaids, actually for any of the
special women in your life.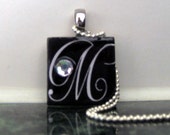 You can visit Marilyn's shop at: